When you see those ubiquitous pictures of beaches strewn with plastic bottles, or of sea creatures suffocating in plastic waste, you can do one of two things: despair, or, see the waste as what it still can be – a valuable resource.
Treating plastic as worthless is shortsighted and ultimately destructive. Neither does it make economic sense; at least not if you choose to look at it from a holistic point of view. Only in a very distorted market does leaving resources laying around to rot and pollute the environment – while at the same time exploiting finite resources in highly inefficient ways – seem to be the smart thing to do.
Doing the smart things is what we are trying to do at #tide ocean. The plastic polluting our oceans has prompted us to ask ourselves: how can we take it and turn it into something of value? And, how can we do it in a way that creates added value at every step within the process for everyone involved?
At #tide we have built a global supply chain for 100% upcycled ocean-bound plastic. We turn waste into a premium, second-life raw material which can be seamlessly integrated into industrial value chains and production lines.
It begins with collecting the plastic that pollutes our oceans. #tide sources most of its plastic in Thailand, from five islands in the Andaman Sea. Southeast Asia is one of the Earth's regions where plastic pollution is most severe. Due to a lack of infrastructure and waste management facilities, most discarded plastic there ends up in the ocean, in coastal regions, or in rivers that empty into the ocean.
Fishing for plastic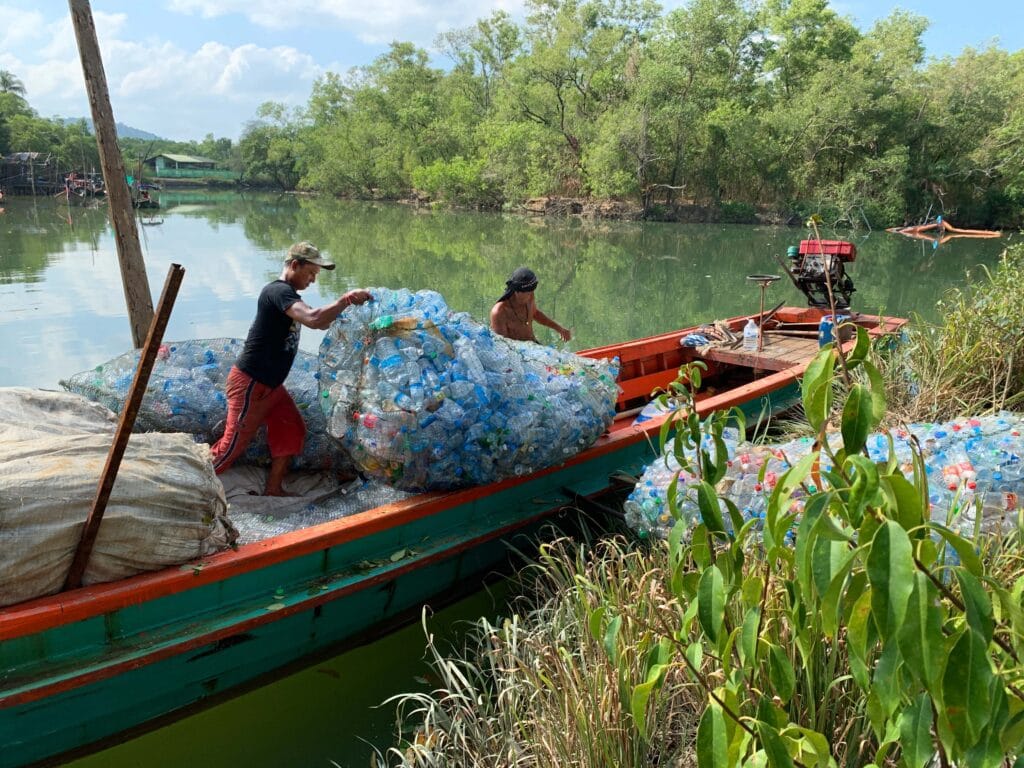 The Andaman Sea is home to the Moken; semi-nomadic fishermen who have historically spent most of their time living on traditional longtail boats. Overfishing, as well as the outside political pressure to settle in one place, has forced the Moken to give up their traditional lifestyle and find other ways of earning a living. The Jan & Oscar Foundation, a Swiss Nonprofit organization, supports the Moken by building schools, providing job training and employment.
The Foundation has set up a social enterprise designed to recycle plastic waste in Ranong, Thailand, which in turn has led to a collaboration with #tide – and to #tide's first subsidiary in Thailand. Local fishermen collect plastic waste and bring it to the facility in Ranong, where it is sorted, washed and shredded. #tide pays these fishermen a fair price for every kilo of plastic they collect, as well as to the social enterprise. Quite literally, #tide is giving waste a value.
Engaging local communities
#tide organizes regular beach cleanups, which involve dozens, sometimes even hundreds of people from local communities. The last time we did this was in October of 2020. It was amazing to see how 150 people showed up to spend hours collecting deformed plastic bottles and shreds of other plastic waste on the island Koh Payam, despite pouring rain.
By completing our professional sourcing and network of collecting fishermen with community cleanups, #tide raises awareness, secures a constant, reliable source of raw material and is helping to set up a resilient waste management infrastructure which includes the local population. As we see it, this is the first and most important step on the long path to solving the problem of plastic pollution.
Taking industry to task
Of course, this can only become sustainable in the long term if the market is willing to play ball. We need companies and brands that are willing to do precisely what most are hesitant to do: shake up their well-established supply chains and adapt to new materials. This particular change in perspective is even harder for a business to make when that same business may currently be part of the problem, whether directly or indirectly.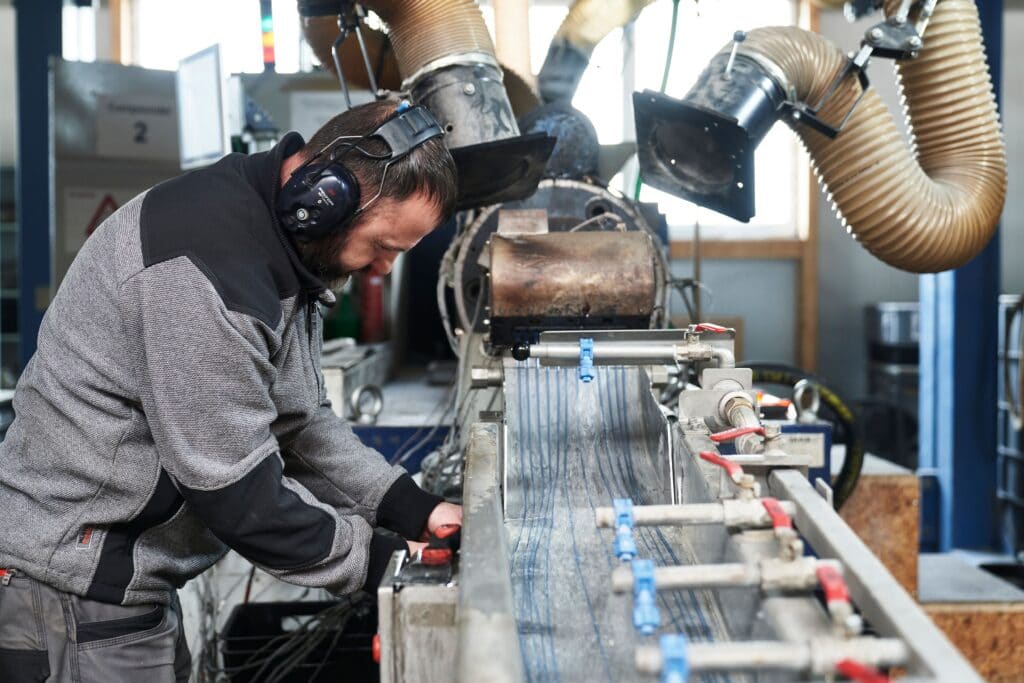 Taking a good, hard look at what we are doing can only make clearer its benefits. By adopting the principles of a circular economy, companies can lower their consumption of fossil resources. By merely replacing virgin plastic with #tide ocean material, carbon emissions linked to plastic can be reduced by up to 80%. And reducing CO2 emissions might be an even bigger, more urgent problem than plastic pollution. By using #tide ocean material, companies can be part of the solution to both.
At #tide, we sell plastic granules made from 100% ocean-bound plastic and provide income to local fisherman who must adapt to changing times. But we hope to do more than that – we sell a change of perspective and, ultimately, a change in consumer behavior.
That's a hard thing to do. But that's exactly what it takes to free our oceans from the scourge of plastic pollution.