To celebrate the International Day of Women and Girls in Science, we'd like to take a moment to honor and shine a light on the wave-making women in the ocean space. From the deepest point in the ocean to the beaches of Sri Lanka, women in oceanography have been redefining the value of gender inclusiveness and have trailblazed a path for future females in ocean science. All the women in this article relay the same message: there is no ceiling too high for women in ocean science.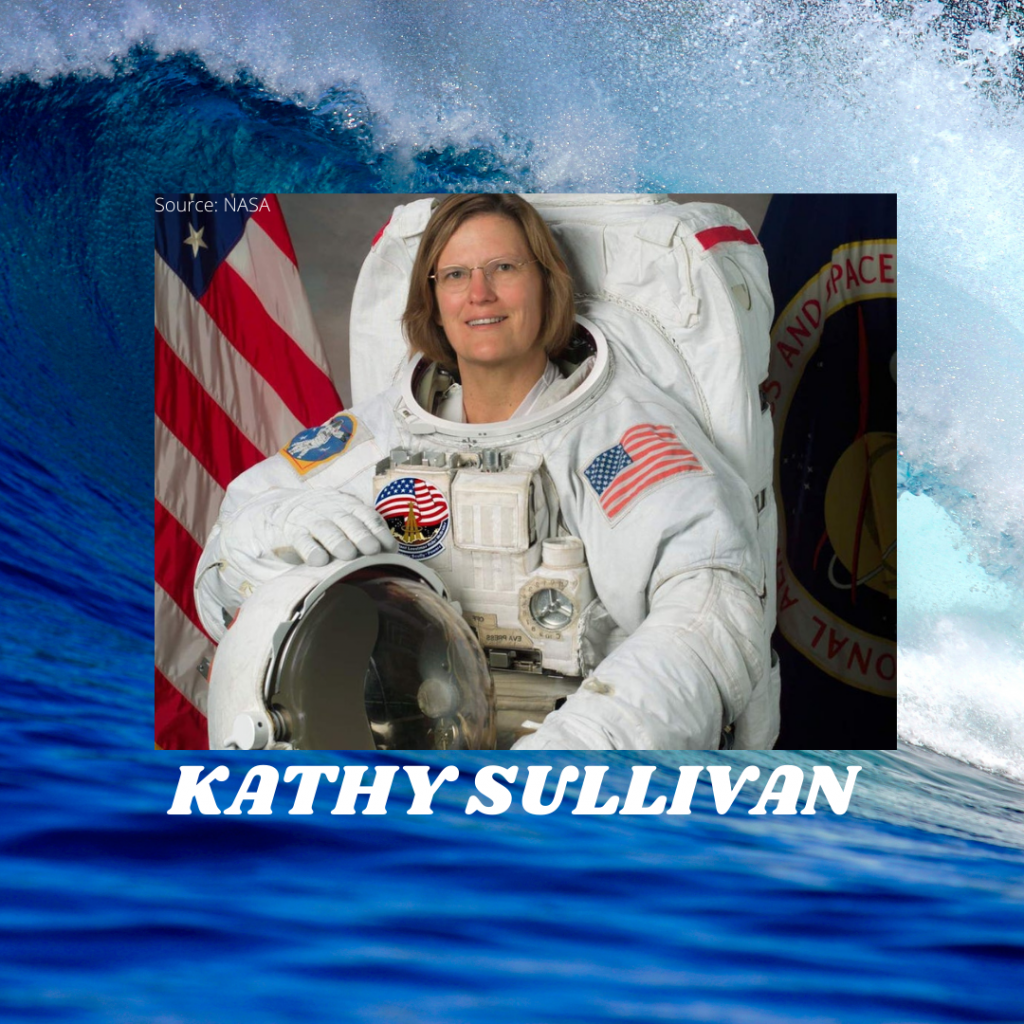 Half astronaut and half oceanographer, Kathy Sullivan, has forged the way for young female scientists and has redefined the role of the female explorer, in both space and the ocean.  Dr. Sullivan first made headlines in 1984, becoming the first American woman to complete a spacewalk. Following the spacewalk, Dr. Sullivan led an impressive career at NASA, logging 532 total hours in space. After her astronaut days ended, Dr. Sullivan made the headlines and history for a second time, by becoming the first woman to travel to the deepest known point in the ocean. In June 2020, Dr. Sullivan travelled almost seven miles underwater to reach the lowest point along the Mariana Trench, the deepest oceanic trench on Earth. Kathy Sullivan remains the only person to have ever experienced travelling to both space and the lowest known point in the ocean and has forged the path for young aspiring scientists, oceanographers and explorers. To read more about her incredible career, click here.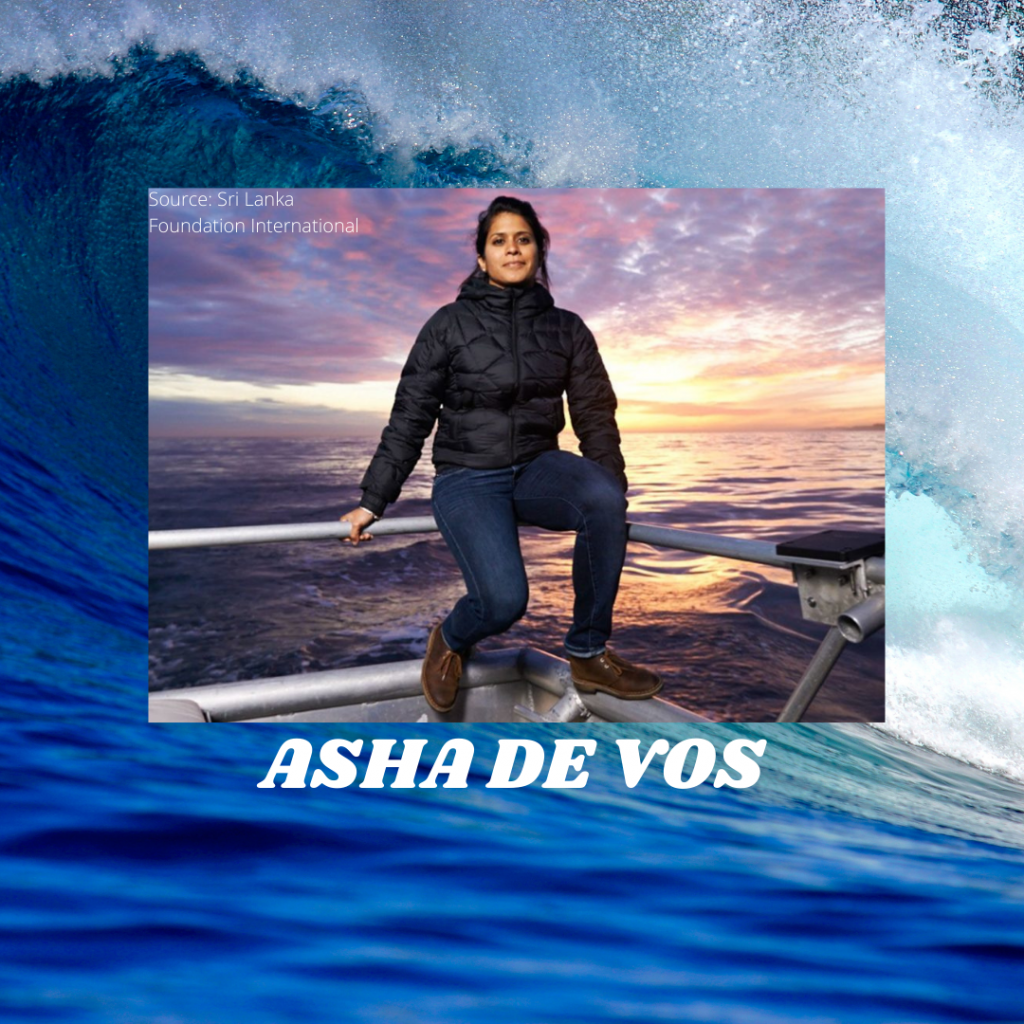 Asha de Vos is in equal parts a marine biologist, ocean educator and pioneer of marine mammal research. Asha grew up in Sri Lanka and was presented few academic opportunities in the realm of marine conservation and ocean research. To carve her own niche, Asha left her home country to pursue her passion for marine biology and, as a result, is now the first and only Sri Lankan to earn a Ph.D. in marine mammal research. Asha went on to found Oceanswell, Sri Lanka's first Marine Conservation Research and Education Organization, which is home to the renowned Sri Lankan Blue Whale Project, the longest running project on blue whales in the northern Indian Ocean. Asha de Vos has led her Blue Whale research with curiosity, courage and a strong willingness to overcome barriers, and has become a role model for future women in ocean science. To learn more about Asha's journey, click here.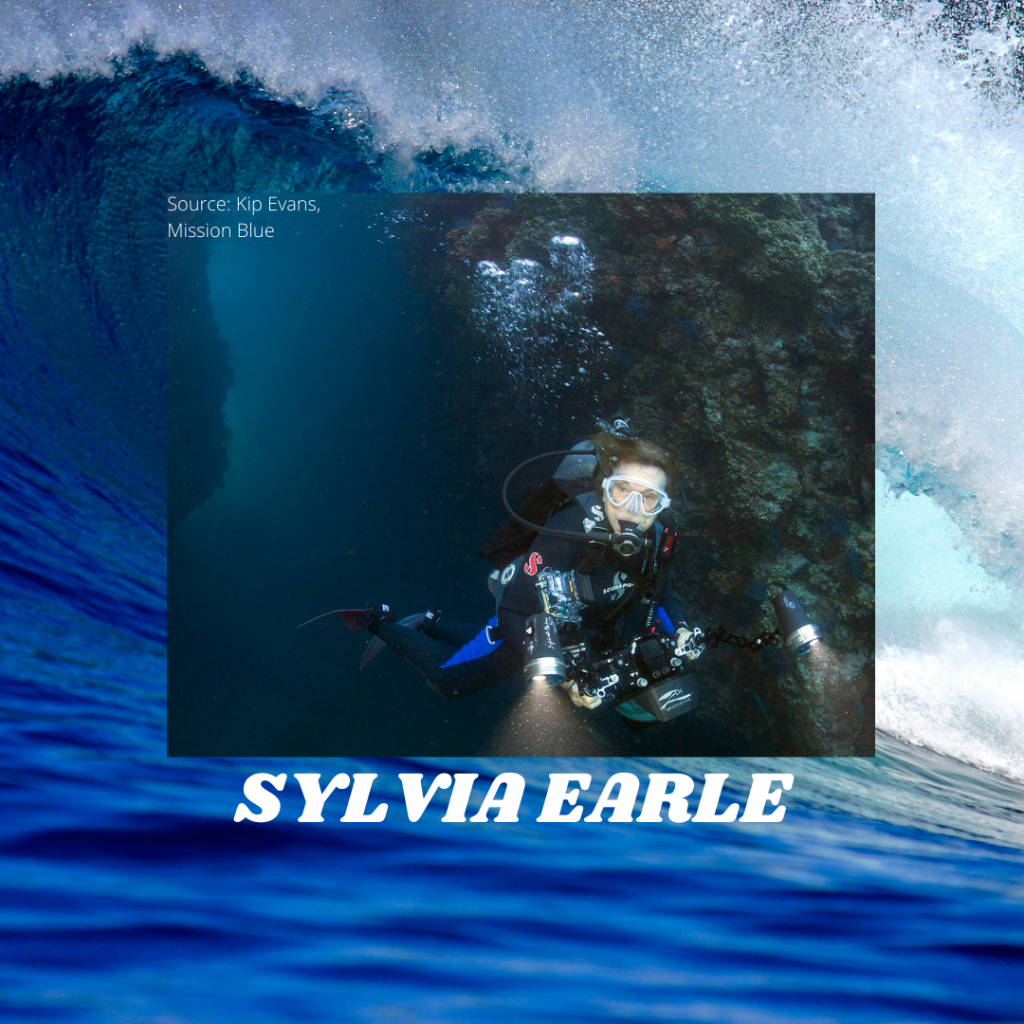 Sylvia Earle, also known as "Her Deepness" by the New Yorker and the New York Times, is a prominent marine biologist and has pioneered many firsts for women in the field of ocean discovery. Growing up, Dr. Earle was intrigued by the ocean and attempted her first dive at the age of 16, before the creation of SCUBA, wearing a diving helmet. Since then. Dr. Earle has logged more than 7,000 hours underwater, completed 60 expeditions and became the first woman to walk the ocean floor. In a time where female leadership in ocean science was limited, Dr. Earle pushed women to the forefront of ocean exploration by leading the first team of women to live in an underwater habitat for two weeks as part of the Tektite Project. Dr. Earle, as the first female chief scientist at National Oceanic and Atmospheric Administration (NOAA), continues to change the narrative of females in oceanography and provides universal inspiration for any aspiring scientist. Today she heads Mission Blue, a non-profit that educates and advocates on ocean issues. To discover Dr. Earle's views on Women in Science, click here.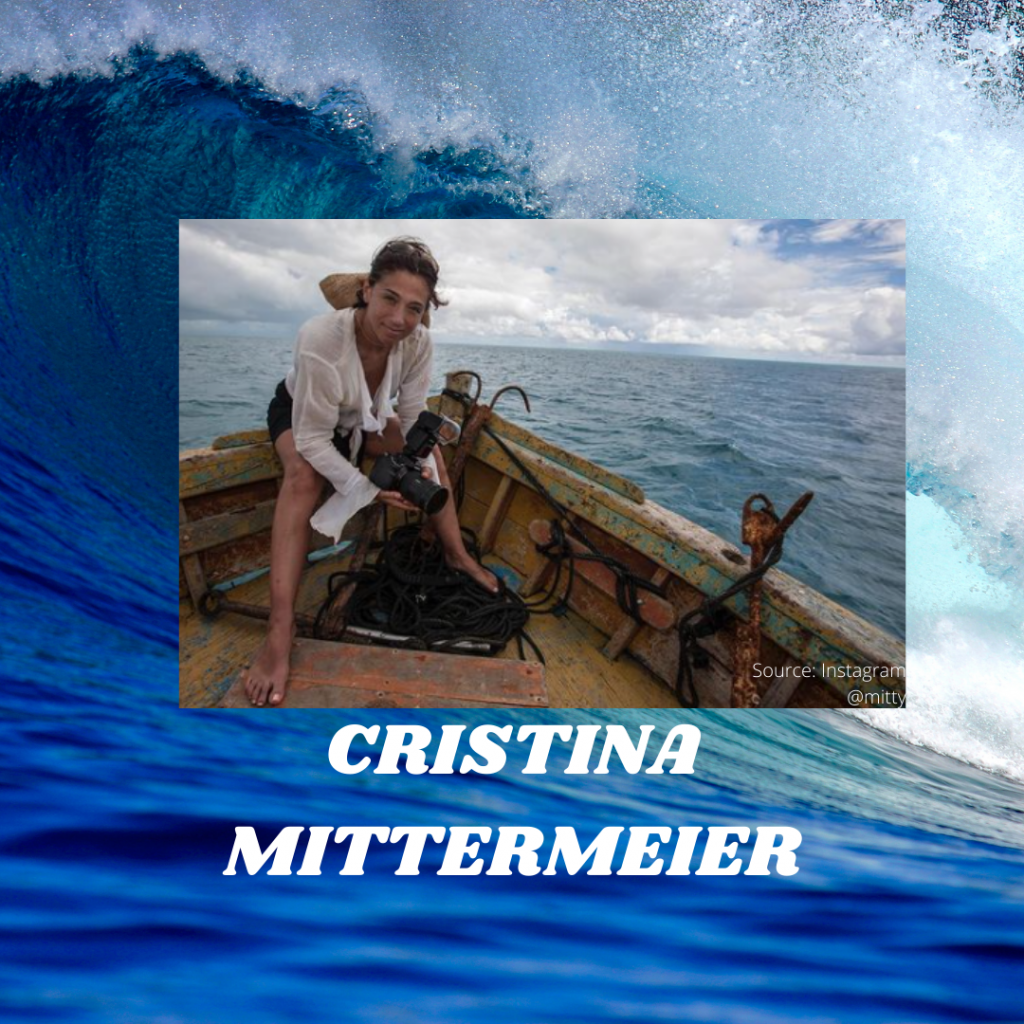 Cristina has the unique skillset of being trained as both a marine biologist and a photographer. This skillset has amounted to some of the world's most breath-taking photos featuring the most remote areas of our earth and ocean. In 2005, Cristina founded the prestigious International League of Conservation Photographers (ILCP) to provide an inclusive platform for photographers working on environmental issues. Alongside photography, Cristina co-founded and is the Vision Lead at SeaLegacy, a non-profit organization dedicated to promoting the protection of the world's ocean through storytelling. Her spectacular use of photographs to connect humans with the beauty and plight of our planet has resulted in numerous distinctions and led Cristina to being acknowledged as one of the most 'Influential Women in Ocean Conservation' in 2018 by Ocean Geographic. Through SeaLegacy and ILCP, Cristina is opening the conversation on marine conservation and providing a platform for photographers, explorers and oceanographers to unite with the public in their efforts to protect and preserve our planet. To witness the power of Cristina's photographs and story, click here.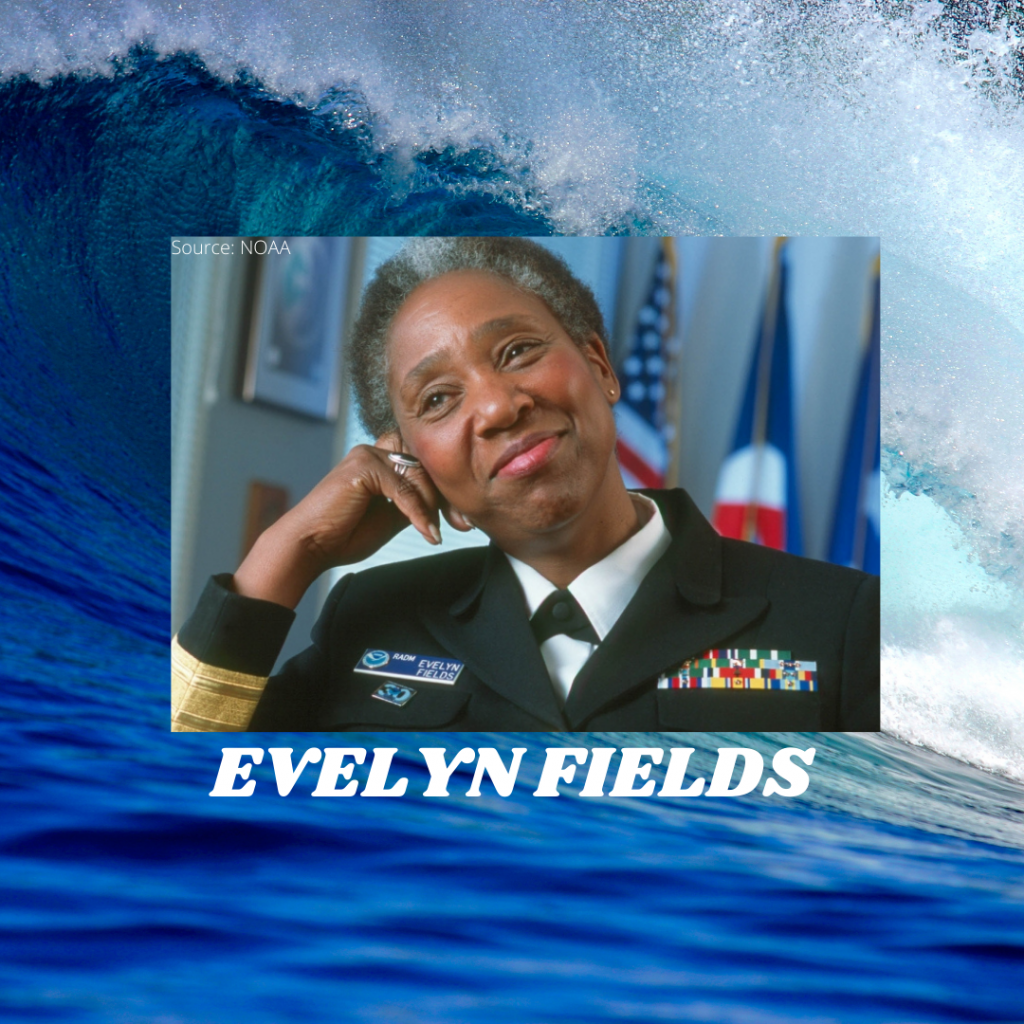 Evelyn Fields redefined the role of women in both the NOAA Corps and hydrographic surveillance. Previous barriers restricted Evelyn from joining the NOAA Corps, but when Rear Admiral Harley Nygren decided to begin recruiting female officers, Evelyn was the first female African American to join. From there, her career continued to be one of "firsts". Evelyn was the first woman and African American to be director of NOAA"s Office of Marine and Aviation Operations and to have reached the rank of Rear Admiral. In these positions of responsibility, Evelyn was able to influence policy and was responsible for the management of NOAA's fleet of aircrafts and research ships, overseeing more than 1,100 employees. Throughout her career and to this day, Evelyn continues to set a high standard for men and women in ocean science and has been described as an "outstanding officer and forward-looking leader" by William L. Stubblefield. To learn how Evelyn overcame barriers and her extraordinary career, click here.
Reflecting on International Day of Women and Girls in Science
These incredible women have left large footprints on the shoreline of ocean science. Whilst it may be difficult to fill those footprints, we can certainly follow them with the same imagination, curiosity and willpower they have shown us to make our own. Today is a great day to reflect and honor the women making a splash in ocean science, whilst looking to the bright future female leaders have in oceanography.