A new wave of eating is on the horizon – one that is responsible and mindful of issues involved in our daily food habits.
A Completely Plant-Based 3-MICHELIN Star Menu
Just this week, 3-MICHELIN Star Eleven Madison Park, praised as one of the most premier fine dining establishments in the United States, announced that upon it's reopening in mid-June, the restaurant will feature a completely plant-based menu. The move by Eleven Madison Park represents a general shift away from meat-centric eating that has slowly unfolded over the last decade but is only now starting to gain real traction. This is one of the most high-profile restaurants to announce a plant-based menu, and perhaps, could lead to others following in its footsteps.
Eleven Madison Park, led by Chef Daniel Humm, has been closed for 15-months in the wake of the COVID-19 global pandemic. The restaurant, which earned its MICHELIN Stars on dishes like lobster and duck, has taken on a new mindset. "In the midst of last year, when we began to imagine what EMP would be like after the pandemic – when we started to think about food in creative ways again – we realized that not only has the world changed, but that we have changed as well. We have always operated with sensitivity to the impact we have on our surroundings, but it was becoming ever clearer that the current food system is simply not sustainable, in so many ways," says Chef Humm in a statement on the Eleven Madison Park website.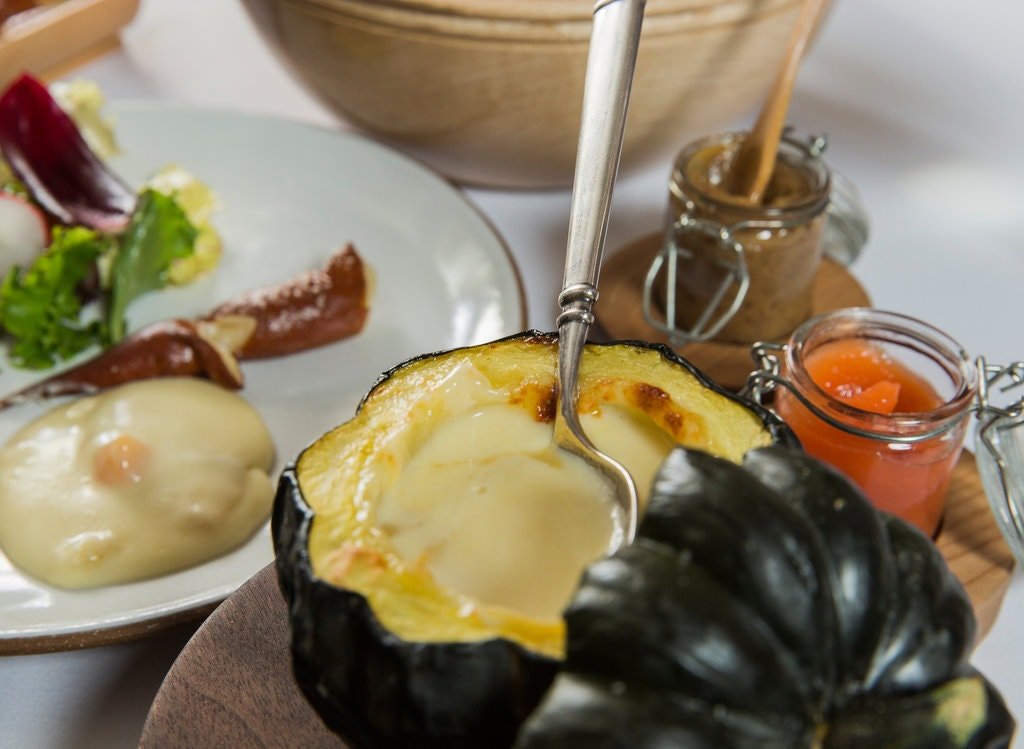 The Impacts of Plant-Based Eating on Human and Planetary Health
Not only do plant-rich diets reduce emissions but they also tend to be healthier. Protein from plant sources, such as legumes, seeds and grains, is not only on par with that from animal products, but also filled with additional nutrients including fiber, sterols, stanols, and vitamins and minerals.
Furthermore, according to a 2016 study, emissions could be reduced by as much as 70 percent through adopting a vegan diet and 63 percent for a vegetarian diet. Similarly, by reducing our animal-based foods consumption, we would reduce our water use at least by half as animal husbandry utilizes more than 50% of fresh water.
At present, the food system is responsible for about 30 percent of greenhouse gas emissions, which could rise with population growth and increased meat and dairy consumption. However, plant-based options have sprung up in food-service establishments from fast food to upscale and everywhere in between. Options like Beyond Meat and Impossible Burger have become household names as consumer awareness increases around the startling impacts of our diet on the planet. And, just last week, recipe-focused and culinary brand Epicurious announced that they will no longer feature beef recipes in their digital catalogue, citing the environmental harms of cattle farming.
A Step in the Right Direction
The move by Eleven Madison Park could be a game changer for the food-service industry in also associating the exquisite art of fine dining with creativity around plant-based eating. "I find myself most moved and inspired by dishes that center impeccably-prepared vegetables, and have naturally gravitated towards a more plant-based diet. This decision was inspired by the challenge to get to know our ingredients more deeply, and to push ourselves creatively," says Chef Humm in the website statement.
"It is time to redefine luxury as an experience that serves a higher purpose and maintains a genuine connection to the community. A restaurant experience is about more than what's on the plate. We are thrilled to share the incredible possibilities of plant-based cuisine while deepening our connection to our homes: both our city and our planet," he continues.
As advances in food science and technology bring forth a new round of plant-based products, how this affects consumers' relationships with food has yet to be seen. However, one thing is for certain – the move towards alternative ways of eating has started and with it, a mindfulness of human and planetary health. With the advent of cell-cultured protein sources, other elements can also be thrown into the mix, perhaps leading to a food renaissance that combines creative, clean, and plant-centric eating with technology that can rescue our planet from the intensive practices currently used in cultivated animal products.
In the meantime, we can all look forward to more plant-based options on menus and delight at the craftsmanship put into those like Eleven Madison Park, which will be opening its doors to the public once again on June 10th, 2021.